Overseas Outreaches
Mark & his wife Sharmila are reaching many through outreaches and by training national ministry leaders.  They mostly target areas nobody has gone to, as their heart is to reach the truly unreached and not go to areas where many have already been ministering.  At times they are welcomed with great excitement & other times face great opposition, followed by a move of God occurring.  In these outreaches, people have seen Jesus, many 100s of blind eyes, deaf ears have been opened, and cripples healed. People with cancer and AIDS have testified of being completely healed. Many times people given up to die have been brought to the outreaches and instantly healed by Jesus.
Mark and Sharmila at present have ministered in over 23 countries.  In some areas, their outreaches were by far the largest event to be held leaving a lasting impact on that region.  They work closely with Pastors or people with a vision to plant churches.  Churches have been planted in a number of countries through Mark Anderson Ministries.
Women's Conferences
Born and raised in India, Sharmila has a passion to see women, especially in oppressed cultures, raised up to be all God has called them to be.  She has taught women in many nations on how they can tap into their potential because of Christ living within them.
National Ministers Training Seminars
Mark and Sharmila understand what ministry leaders go through. Along with that knowledge and experience in teaching and conducting outreaches, they train national ministry leaders during their outreaches. They also train people for the work of the ministry in North America and Europe.
They feel that in the long run leadership conferences can be more effective than the outreaches. Towns and villages overseas have been turned upside down as ministers have put into practice the teachings of these conferences. They believe trained nationals can have a lasting impact on their country long after the outreaches are over.
North American Outreaches
Since 1980, Mark has held salvation/healing outreaches in local churches, auditoriums, and outdoors throughout North America and Europe. Many undeniable miracles have been reported. Mark is gifted in sharing on the principles of faith and building people's expectations for the miraculous. Mark does this by simply getting people to focus on Jesus, His covenant with them, and from an intimate relationship with Jesus.
Mark and Sharmila believe in sharing the simplicity of the gospel, that Jesus Christ is the same yesterday, today and forever. They challenge people to rise up and become all that God has called them to and that miracles can be a regular occurrence in their life as they reach out to others.
Contemporary Gospel Music
Mark writes and sings contemporary rock songs with a variety of styles along with praise and worship and plays guitar as well. His music is geared towards reaching the lost.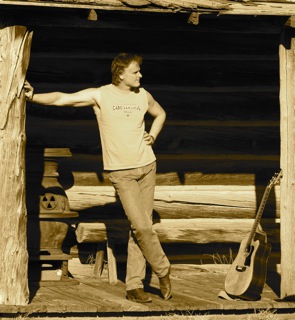 Mark has performed music in outreaches, schools, youth outreaches, prisons, etc. His music has been well received. Mark's album TIME IS SLIPPING has a variety of musical styles such as Rock N' Roll, country rock, contemporary praise and worship, a love song, and instrumentals. On a number of occasions miracle healings have taken place during the concerts in schools. Including two deaf schools, where about 90 to 100 children had their ears opened by Jesus after prayer.
If you would like Mark & Sharmila to minister in your area, or want more information on Mark Anderson Ministries, contact their international/USA headquarters.
Aligning our Ministry with World Shakers
We have aligned ourselves with Randy Clark (Apostolic Network of Global Awakening) and Bill Johnson (Global Legacy and Bethel Church in Redding, California).
Mark says "I believe the turning point in ministry we have witnessed since 2007, is as a result of aligning with Randy Clark and Bill Johnson's ministry and receiving an impartation from Randy Clark. Sharmila and I are ordained and licensed by Randy Clark and Bill Johnson and part of the Apostolic Network of Global Awakening. What drew us to joining Randy Clark's network was the humility we saw in this man of God. We have longed to be part of a network that walks in the humility of Jesus Christ.